Shandong International donated 100000 masks to interns in Japan
类别:Company News 发布时间:2020-04-15 浏览人数:
0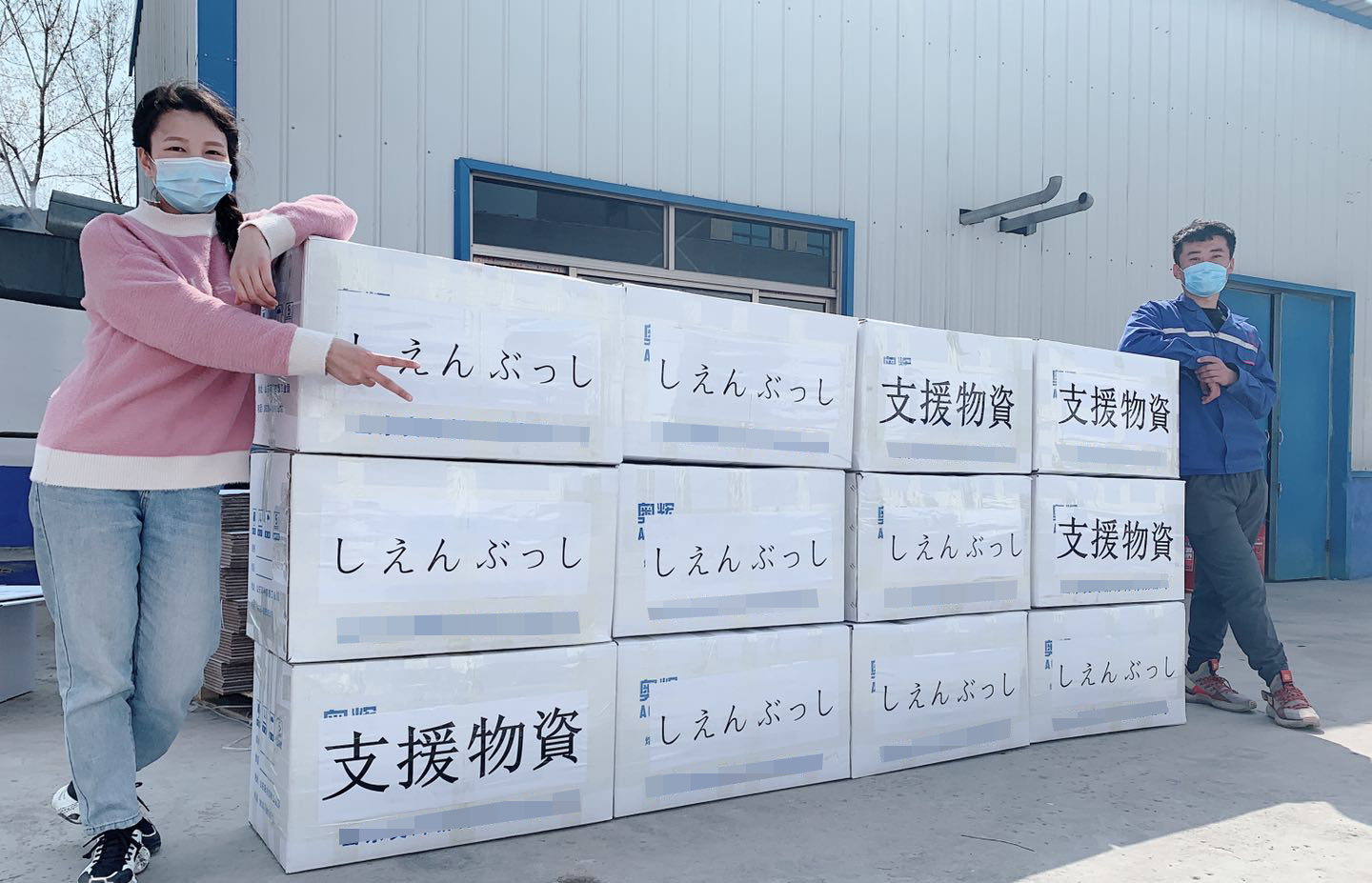 The novel coronavirus pneumonia epidemic that swept the globe has changed the spring of 2020 profoundly. Through the joint efforts of the whole country, the domestic epidemic situation has been effectively controlled, but the development of the overseas epidemic situation has shown an increasing trend. Shandong International is concerned about the safety and health of interns in Japan. 100000 masks are urgently purchased and airlifted to Japan. Recently, the leaders of the company's office in Japan have personally delivered or mailed the first batch of masks to Japanese enterprises and interns , sending them safety protection and family blessing and care. After receiving the donated masks, the interns and Japanese enterprises expressed their thanks through wechat or letters, saying that the precious masks they received now are a timely assistance, reflecting the responsibility of Shandong International and the friendship of sharing weal and woe.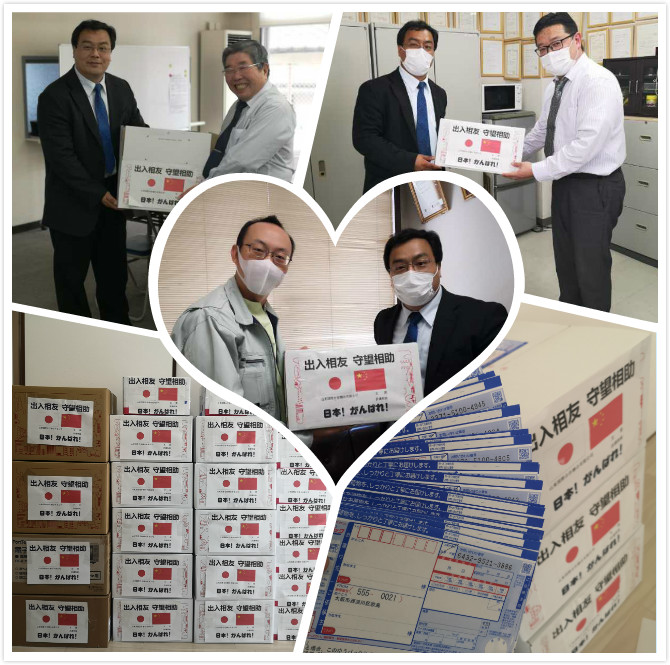 Here's a thank you from the intern~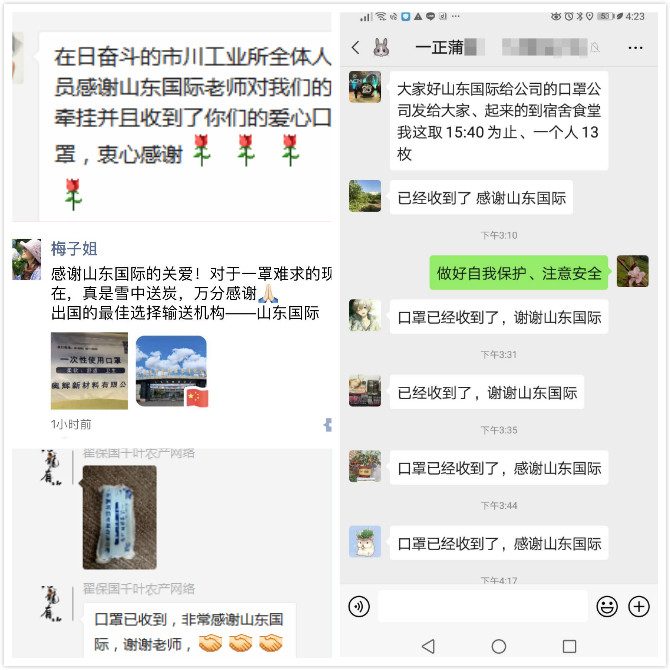 In the process of fighting against the epidemic, Shandong International always put the safety and health of interns in the most important position. Once the outbreak happened, our company established an emergency command group headed by the chairman of the board of directors to comprehensively control the prevention and control of the epidemic. For the personnel leaving the country in February, daily health control and special vehicle transfer measures were taken, and manager Xing Weidong of the Ministry of Japan personally escorted the interns to Japan, ensuring the safe and smooth exit of all interns. In view of the temporary shortage of protective materials in China, a batch of valuable anti epidemic materials such as 30000 masks have been delivered to China through donations from long-term overseas cooperative old customers. In addition to the prevention and control use of the company and labor personnel, charity donations have been made to relevant units and individuals who have been concerned about supporting the development of the company. At the same time, the company always pays attention to the domestic and foreign anti epidemic situation, sends comfort letters and notes to the personnel at home and abroad in time, reminds and informs the interns of health and safety protection knowledge, and records the psychological lectures on epidemic prevention and control and other videos for psychological counseling.
As it is written on the donation materials: "different location but same sky". Shandong International has always adhered to the concept and purpose of "people-oriented, focus on happiness", and made every effort to serve the overseas personnel and customers. It also sincerely hopes that the global epidemic can be controlled as soon as possible and normal personnel exchanges can be realized.