A case of a cook's appeal against Netherlands visa refusal
类别:Company News 发布时间:2022-04-15 浏览人数:
0
For a long time, many cooks intend to work in Netherlands or other countries, and the European department of the company has been proactively assisting the cooks on visa applications and providing related services. The company has achieved a big success.
Since last July, however, a few cooks' applications have been refused, because they were unfamiliar with and misunderstood the visa policy.
The department's very experienced professionals analyzed the cooks' backgrounds and qualifications, and decided to make appeals for those rejected cooks. By far, two cooks have won their appeals and received visas (below picture shows the approved visas after appeals). They will soon go to Netherlands to work. These successful appeals make the company in a leading position on dealing with visa-refusal cases. It is safe to say that more cooks' visas will be approved, under our assistance with appeal.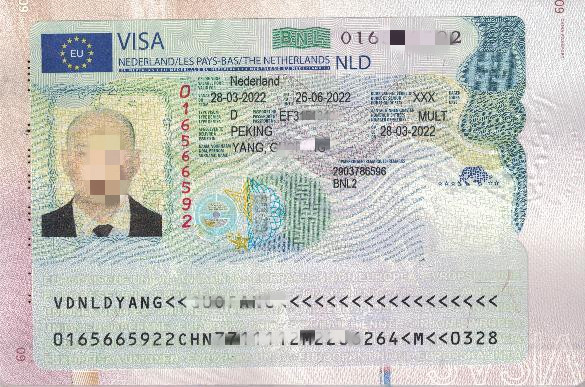 In order to satisfy the needs of European countries such as Netherlands for Asian cuisine, to better serve cooks to work abroad, and to increase the approval rate of visa, the European department, on the basis of in-depth understanding and mastering the laws and regulations of Netherlands and other European countries, is committed to guild cooks to correctly complete their supporting documents and to apply for visas in accordance with the law. On the other hand, the department keeps communications with Netherlands relevant parties, and put forward a series of constructive opinions and suggestions, which are supported by the ministry of labour of Netherlands. That has promoted the continuous development of Chinese cooks' employment in Netherlands, and contributed to the exchanges and friendship between Chinese and Netherlands people.